Can Canada lead a global mining boom without any prominent global miners?
Get the latest from Gabriel Friedman straight to your inbox
Article content
Swiss commodities giant Glencore PLC's unexpected bid to absorb Vancouver-based Teck Resources Ltd. is forcing Canada's mining sector and government to confront an existential question: can this country lead a global mining boom without any prominent global miners?
Article content
Prime Minister Justin Trudeau's government has repeatedly emphasized that it sees Canadian miners as essential players in the energy transition and Canada's future economy. Last year, it published the country's first critical minerals strategy last year and it has expanded tax credits for critical minerals exploration.
Article content
"Canada is uniquely positioned to be the world's cleanest supplier of metals and minerals," Trudeau said in 2020 at the Prospectors & Developers Association of Canada convention in Toronto, one of the largest mining conferences in the world. "You all have an integral role to play in making this a reality."
As Canada's largest diversified miner, Teck is positioned to be a flag carrier for Canada's aspirations as a clean technology power — assuming its flag is the maple leaf.
Article content
That's not a guarantee. Recent history shows that when global mining enters an up cycle, the biggest fish head to Canada, where the combination of attractive assets and an open economy makes bulking up to take advantage of soaring prices fairly simple.
Norman Keevil, Teck's chairman emeritus and effectively Teck's controlling shareholder, has been vocal in his opposition to Glencore's approach, but nonetheless has left the door open to bids by others down the road — if the board of directors supports it.
"We've never once, not in 50 years, gone against what the board wants to do," Keevil told the Globe and Mail on April 14.
Here we are, we may be about to lose another one

Sean Boyd, executive chairman, Agnico Eagle Mines
Today, many Canadian mining executives lament the fact that so many of the largest and best mines in Canada are now managed by teams based overseas, mostly in Australia and Europe, thanks to a swath of foreign takeovers during the past two decades.
Article content
Glencore's pursuit of Teck makes them wary.
"It was almost like a slow moving train wreck where we watched it all happen," said Sean Boyd, executive chairman of Toronto-based Agnico Eagle Mines Ltd., the largest Canadian mining company with an executive team based in Canada. "And here we are, we may be about to lose another one."
Shopping the Canada aisle
Teck is a middleweight by global standards, but that's still big enough to be taken seriously. The company produces copper, zinc and metallurgical coal at operations spread across British Columbia, Alaska, Chile and Peru. Those assets form a solid foundation for a growth strategy, but they also make Teck an attractive target for the mining industry's heavyweights.
Article content
Enter Glencore, which has a market cap that is more than twice the size of Teck's $33-billion valuation. Earlier this month, the company proposed an all-stock merger that would leave Teck's shareholders with a nice payoff, but only a 24 per cent stake in the combined entity. When that pitch was rejected, Glencore followed with a revised offer that Teck's board also turned down. But Glencore chief executive Gary Nagle is undeterred. Earlier this week, he published an open letter that said if Teck management does not engage, he may go directly to Teck shareholders.
Glencore has gone shopping in Canada on previous occasions. In 2012, it purchased Viterra Canada Inc., the Regina-based grain shipper, for $6.1 billion. And that same year, Glencore acquired Xstrata Ltd. for $39 billion, a Swiss company that in the mid-2000s acquired Toronto-based Falconbridge Ltd. for $6.9 billion, taking out one of Canada's oldest miners and acquiring its significant nickel operations around the Sudbury basin in northern Ontario.
Article content
Around that time, two of Canada's other large miners were also snapped up. In 2006, Brazil's Vale SA purchased Inco Ltd. for $19 billion, effectively completing the transfer of the Sudbury basin's nickel resources to foreign owners. The following year, Australia's Rio Tinto Ltd. purchased Alcan Inc. for $38 billion, which had been one of the world's largest aluminum producers with a Quebec-focused network of smelters.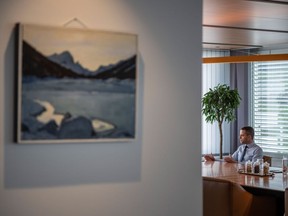 Those past takeovers could now complicate Nagle's attempt to merge Teck into Glencore.
Nagle's aggressive pursuit — two separate bids and a sales trip to Toronto earlier this month despite unequivocal rejection by Teck's board of directors — has rekindled questions about why Canada's largest miners continue to make such attractive takeover targets to foreign companies.
Article content
Given the way geopolitics and climate change have altered societal and economic priorities over the past couple of years, it's difficult to avoid thinking about how much stronger Canada's position would be if companies such as Falconbridge and Viterra were more closely aligned with Canada's interests.
Still, key federal ministers, including Natural Resources Minister Jonathan Wilkinson and Industry Minister François-Philippe Champagne, have repeatedly pointed out how geopolitical shifts and climate change have altered societal and economic priorities over the past couple of years, and signalled their intention to draft policies that will make Canada's mining industry a foundation of the economy.
Article content
"Canada's leadership in this space has never been more important," Champagne wrote in the introduction to the the critical minerals strategy. "It is increasingly clear that Canada can — and will — be the solution."
'Better to buy'
The green energy transition is expected to create a boom for the mining sector. At the same time, investors are more focused than ever on environment, social and governance (ESG) issues, which means mining companies face higher expectations to work with Indigenous communities near their deposits, and submit detailed environmental studies, all of which can lengthen the time and cost of discovering new mineral deposits and building a new mine.
"In this day and age, the equation on whether to buy or build (a mine) is now switched to it's better to buy," said Boyd, citing the risks, long lead times and high capital costs of building a mine. He characterized the pipeline of development projects — for not only precious metals, but base metals such as copper and zinc — as "historically thin."
Article content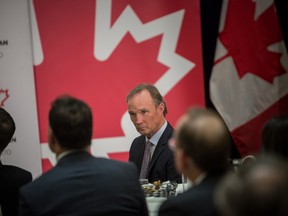 Before Glencore made its merger proposal earlier this month, Teck had put forward its own plan for how to navigate the changing mineral landscape. On April 26, its shareholders will vote to cleave off their metallurgical coal business into a separate company that would be obligated to send roughly 90 per cent of its free cash flow to Teck, which would be rebranded as Teck Metals and exclusively focused on base metals. That would last until either $7 billion is paid out, or 3.5 years, whichever occurs later.
Two-thirds of shareholders must vote "yes" for the plan to proceed.
Glencore is urging Teck's shareholders to reject management's plans, pressing its own combination proposal. Many mining executives say that other large foreign mining companies could also step forward with a bid for Teck's assets.
Article content
"There's not too many opportunities like Teck that come around," said Boyd. "So that's one of the reasons it's coveted."
Boyd said Agnico recognized that it was becoming more expensive to build mines several years ago, and executed a series of acquisitions to ensure it had a strong growth pipeline. That included a $580-million investment earlier this month in a 50/50 joint venture with Teck in a copper project in Mexico, even though Agnico has been focused exclusively on gold until recently.
Today, Agnico has $35 billion in market capitalization, and is the only mining company that is larger than Teck, where the executive team is based in Canada. (Barrick Gold Corp. is larger but neither its executive chairman John Thornton nor its chief executive Mark Bristow are Canadian, and both reside outside the country.)
Article content
There's not too many opportunities like Teck that come around

Sean Boyd, executive chairman, Agnico
For the moment, Boyd said Agnico is focused on investing in the gold assets in its portfolio that it acquired during the past few years, rather than entering a bidding contest for Teck. "It's not something we're focused on doing, because we've got a gold business that has a lot of opportunity in it," said Boyd.
But he added that now that Teck has been "nudged into play," a group of "very, very big copper players with an ability and willingness to pay up" would emerge in the coming months to acquire it.
Ottawa a wild card
Of course, one wild card is whether the federal government intervenes. In December, Champagne tabled legislation seeking to expand his powers under the Investment Act Canada, which gives authority to review foreign takeovers.
Article content
Champagne characterized the changes as a response to recent geopolitical shifts, saying Canada needs to be "more vigilant" about protecting its national security.
"No one's really talking about this, but at some point, a transaction of this size, the Canadian government gets involved with foreign ownership," said Boyd. "That's going to take some considered thought from the government's perspective and that's going to take some time. So this is a thing that will play out over time."
Boyd would know. In 2021, Agnico paid $286 million to acquire TMAC Resources, which owned a struggling gold mine in Nunavut, after the federal government blocked a proposed takeover by Shanghai-listed Shandong Gold Mining Co. Ltd. He characterized the foreign takeovers as a national issue that would affect how Canada develops its natural resources. Having decision makers located in Canada would lead to a more fulsome process and debate about how best to develop the country's resources, he said.
Other Canadian mining executives have expressed similar opinions in recent days.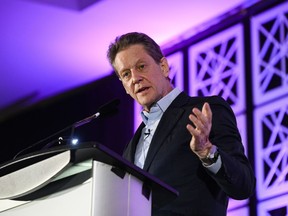 On April 17, Robert Friedland, a U.S. and Canadian citizen who was inducted into the Canadian mining hall of fame in 2016 and executive co-chairman of TSX-listed Ivanhoe Mines Ltd., a major copper and cobalt producer in Africa, argued that allowing Glencore to take over Teck would amount to a loss for Canada.
"I would caution we should NOT lightly sacrifice such a champion at the altar of short-term gain," Friedland wrote on Twitter. "Losing another quintessential Canadian support mechanism to multinationals could corporatize and hollow out our unique ecosystem that has so successfully explored our vast landmass."
Article content
In another tweet, Friedland added that this was particularly relevant "as Canada attempts to position itself as a world leader in the supply of minerals for the green-energy transition."
Gord Peeling, president of the Mining Association of Canada from the late 1990s until 2011, said the wave of foreign acquisitions in the past two decades created a leadership vacuum in the industry.
"Those companies are now operated from abroad where they've got somebody else supplying the vision," he said. "You're relegated to mine manager or regional manager and you're just a small cog in somebody else's plan."
Glencore's appeal
Glencore's Nagle said he was keenly aware of Canada's concerns about foreign ownership of its mining companies. He said Glencore was prepared to go above and beyond to address them.
Article content
"The question you need to ask yourself is if somebody else comes in to buy Teck Metals, either now or later, will they be able to give the same commitment that we give to Canada?" Nagle said on April 14, while taking a break from rallying investors to his cause during his visit to Toronto. "And we can all imagine who the potential suitors are."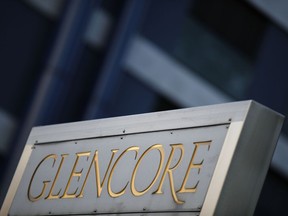 Nagle said that if Glencore completes a merger with Teck, it would add a secondary listing on the Toronto Stock Exchange, along with its primary listing on the London Stock Exchange.
Also, the combined company's chief operating officer would sit in Canada in an office with hundreds of employees, he said. Nagle noted that Glencore elected to keep the Viterra name intact, rather than rebranding the company as a Glencore unit.
Article content
"We may not have a head office in Canada, but we're proudly Canadian in terms of the operations that we have," Nagle said, adding that the company employs 7,500 people in the country.
Still, Glencore has generated controversy in the communities in Canada where it operates.
Rouyn-Noranda, Glencore's Horne smelter — the only copper smelter in Canada — has been in the news off and on since a 2019 study showed children living nearby had high levels of carcinogenic arsenic in their fingernails.
We may not have a head office in Canada, but we're proudly Canadian in terms of the operations that we have

Gary Nagle, chief executive, Glencore
Earlier this year, news reports emerged that the Quebec government expects to spend $88.3 million to relocate 200 households from the area. Some 100 people marched last weekend to protest Glencore's plans to buy and demolish houses around the smelter in order to create a buffer; the locals said they would prefer Glencore lower its arsenic and other emissions.
Article content
"Another company that didn't have their history would probably be better for us," said Marc Nantel, a former resident of Rouyn-Noranda, who heads up a group organizing communities to stand up to mining companies including Glencore.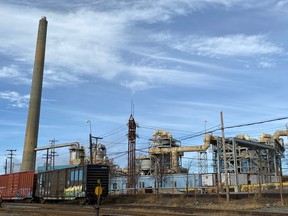 Glencore has been embroiled in various legal disputes. In February, for example, a U.S. judge ordered the company to pay US$700 million in connection with its guilty plea to bribing government officials in several countries over a decade-long period. And in 2020, Glencore came under media scrutiny in Canada when former U.S. president Donald Trump imposed a 10 per cent tariff on certain Canadian aluminum products.
"If you understand the aluminum market, then you can see how Glencore can benefit from (tariffs on Canadian aluminum)," Jean Simard, chief executive of the Aluminum Association of Canada, said at the time.
Article content
In May 2020, a U.S-based organization launched "Aluminum Now," a lobbying campaign premised on the idea that Canadian aluminum imports were hurting U.S. aluminum companies.
Kentucky-based Century Aluminum was one of two founding members of the lobbying campaign and it had many ties to Glencore: Glencore owned 47 per cent of its class A shares, a key Glencore aluminum executive held one of six seats on the board of directors, Century Aluminium bought its alumina from Glencore, and Glencore sold its aluminum.
In total, Century estimated that Glencore accounted for 64 per cent of its consolidated sales and advised shareholders that Glencore "may exercise substantial influence over us."
Glencore declined to comment at the time. On April 14, Nagle said the campaign had "nothing to do with us" and played down his influence over Century's decision. "Management do what they do," he said.
Article content
Nagle insisted that when all the synergies of combining with Teck were added up, it would equate to a substantial premium for Teck's shareholders.
Thus far, Teck has rejected Glencore's bids, but many in the mining industry are convinced that the bidding process for Teck has only just begun and that new bidders would emerge by the end of the year.
"The loss of Canadian companies is not good for the Canadian economy," said Peeling. "But it is good for the shareholders."
• Email: gfriedman@postmedia.com | Twitter: GabeFriedz