With 700 restaurants in Canada, Pizza Pizza chief executive sensed it was time to start exploring new markets
Article content
Back in 2021, when management at Pizza Pizza Ltd. considered the future of the company, it would have been tempting to continue on the same trajectory, adding ever more restaurants in familiar Canadian markets. The strategy had worked well in the past, so well, in fact, that it earned the company the title of Canada's largest pizza franchise.
Article content
But chief executive Paul Goddard sensed it was time for Pizza Pizza to start exploring new markets — namely, Mexico.
Article content
"There comes a certain point where you do become too saturated," said Goddard, prior to the April 21 announcement of Pizza Pizza's expansion into Latin America's second-biggest economy. "I think we're still a long way from that. But in a place like Toronto, for instance, we have 200 locations. We don't need 500 locations in the city of Toronto. That would probably be too many."
The company currently has over 700 restaurants across the country. Goddard thinks 1,000 is probably the maximum. "You don't need 10,000 stores in Canada," he said.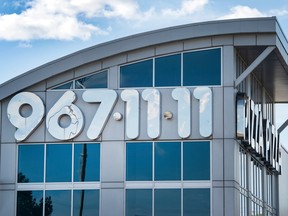 Here, Goddard takes heed of the law of diminishing returns, which states that the profits gained from a venture will represent a proportionately smaller gain as more money is invested in it. In other words, just because Pizza Pizza can expand, doesn't mean it should.
Article content
You can "actually hurt your franchisee operators if you become too saturated; places start cannibalizing each other," Goddard said. In order to preserve profitability of individual franchises, "we want to make sure we have smart growth," he said.
Nice 'mouthfeel'
The Mexican locations will fall under the PZA Pizzeria brand, which is principally for international markets. The Pizzerias will serve as a playground where Pizza Pizza can experiment with new flavours, while sticking to the company's "recipe for success," said Goddard. The PZA Pizzerias will include old favourites, such as pepperoni, but also local flavours, such as shredded pastor pork, a Mexican favourite marinated in a sauce of chilies, garlic, onions and vinegar. It has a nice texture, or "mouthfeel," said Goddard, quoting a widely used industry term.
Article content
The first PZA Pizzeria is opening several months late because COVID-19 slowed the process of training staff in Guadalajara.
Guadalajara-based company Food Gurú will be the "master franchisee," in charge of recruiting sub-franchisees in the region. In the April 21 press release, founder and president Ricardo Aldrete said, "as we continue to expand, it's important that we have the right partner to offer quality, value, convenience and unique choices for our customers."
Food Gurú will open five restaurants this year, and has an "aggressive" expansion plan for 2024, the press release said.
'A gourmet twist'
The PZA Pizzeria locations in Mexico and abroad will have "a gourmet twist," Goddard said, "which allows us to sort of preserve the brand attributes of quality, freshness, convenience, everything we have to offer," while maintaining the flexibility necessary to adapt to local cultural flavours.
Article content
Canadians will have the chance to sample the new flavours at one of four Canadian PZA Pizzerias, he said, set to open in the next few months in undisclosed cities.
The expansion was not without its hiccups. Initially, the executive team at Pizza Pizza was skeptical of moving into Mexico.
We don't have to be everywhere. We want to be where we can do well

Paul Goddard, chief executive, Pizza Pizza
When Food Gurú chief executive Nataly Valdez first approached Goddard and his team, they hesitated, thinking about safety and security concerns. But Valdez was persistent and convincing, said Goddard. She had a hunch there was an opportunity there.
"We certainly did not go into that lightly. We had our own hesitations," Goddard said. "There's some risk there. There are some political issues, there are issues with safety and things. But I think somewhere like Guadalajara is a very safe, reputable place. It has its issues too, just like any city, just like Toronto does."
Still, expansion into other cities will be done on a case-by-base basis. "There are probably some places in Mexico we probably would avoid, too," Goddard said. "We don't have to be everywhere. We want to be where we can do well."
• Email: mcoulton@postmedia.com | Twitter: marisacoulton